Are you an affiliate marketer?
Then you're the partner we're looking for. Earn a 10% commision for each customer you refer. Use the credit you earned to pay for your Statfolio subscription or get paid in cash directly in your Paypal (or bank) account.
How it works?
Step 1
Create an account on Statfolio and then visit your Account page
Step 2
Copy your referral link and share it with your audience

Step 3
Each time a user you refer visits, signs up or makes a payment on statfolio, you will see it on the chart in your account. You will also see the latest events relevant to your referral code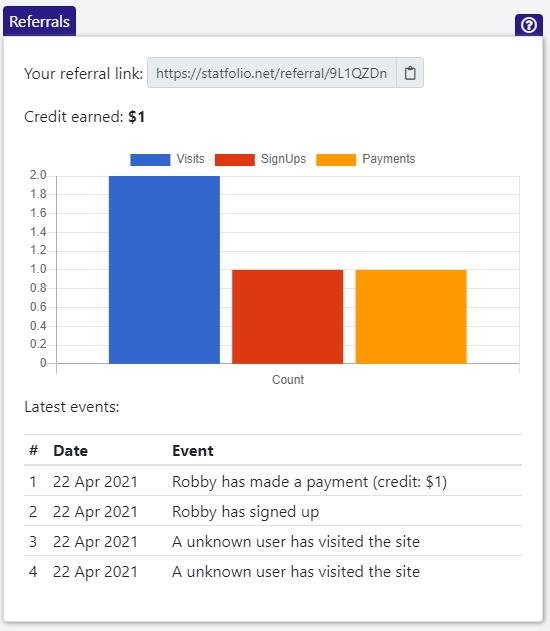 Step 4
Contact us to use the credit you earned. After we validate that there is no fraud involved, you get to choose either to use the credit to buy a Statfolio subscription or a get the cash transferred to your Paypal account. The minimum amount of credit you can use is $10.
Have any follow-up questions?
Drop us a message on the Contact Us form and you will get a response on your email address as soon as possible