Published on 19 Jan 2022 on Market Watch
The 60/40 portfolio 'is in danger' as Federal Reserve gears up for a rate-hike cycle in coming...
---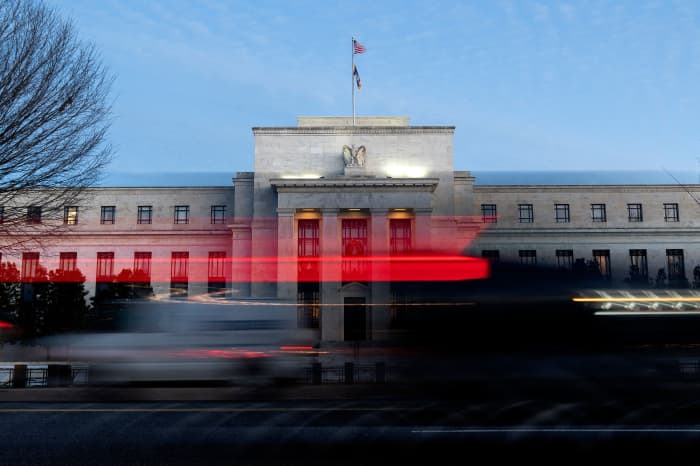 ---
An earlier version of this article misstated the average annual return of a 60%/40% portfolio mix. The article has been corrected.
The traditional portfolio mix of 60% stocks and 40% bonds, historically seen as the safest allocation for investors of moderate-risk tolerance, "is in danger" as the Federal Reserve gears up for its first interest rate hike campaign since 2015-2018, according to JPMorgan Chase & Co. analysts.Treasurys, hammered by the prospect of rate hikes in coming months, are off to their worst start to a new year in the past three or four decades, based on Dow Jones Market Data. The aggressive selloff in bonds has pushed yields to two-year highs this week, which is exacting a toll on stocks. All three major stock indexes are down for 2022 — with the tech-heavy Nasdaq Composite taking the biggest hit, falling more than 7%.The broad-based selloff of both asset classes in 2022 has led to a year-to-date loss of 3.2%, as Tuesday, in portfolios made up of 60% in the S&P 500 index and 40% in investment-grade bonds, including Treasurys. That's a turnabout from the past, when bonds would act as a hedge against stock-market declines, rising in price and demand as investors flocked to safe havens during equity selloffs. The 60/40 mix has generated a historical average annual return of 9.1% from 1926 to 2020, according to "The market's biggest worries seem to now be revolving around the Fed and the implications of rising rates," JPMorgan strategist Thomas Salopek and others wrote in a note released Wednesday. In their view, there's still "a substantial catch-up that needs to happen in rates markets." Moreover, the market's expectations for where the Fed's rate-hike cycle ultimately ends up "have room to rise further." Futures markets are currently pricing in an almost 92% chance of a 25-basis-point hike in March, but also reflect a 5.4% likelihood the hike could turn out to be a 50-basis-point move, which would lift the fed-funds rate target to 0.5% to 0.75% from a current level of zero to 0.25%, based on the . By year-end, traders see a slight risk that the Fed's policy-rate target could get to as high as 1.75% to 2% or even 2% to 2.25%.That's significant because Treasury yields, which partially reflect expectations for U.S. interest rates, would likely need to continue rising from current levels — which would have multiple knock-on effects. Beyond making the cost of borrowing more expensive on everything from mortgages to auto and student loans, higher yields also trigger selling pressure for technology and other growth stocks, as investors discount expectations for future cash flow far into the future.
NASDAQ.FWONA price evolution
NYSE.FLOW price evolution
Want to become a better investor?
Start tracking your investments with Statfolio
Sign up for free